Vermilion Racing
Vermilion Racing is a Formula Student racing team that is part University team there builds racecars to compete in the FSUK at Silverstone to race against more the 200 other teams from all over the world
I joined the team to get the battery for the electrical racer developed and build.
The battery is no joke. The battery to drive these cars are containing extreme amounts of power. The battery was a Li-PO driven 532VDC (600VDC MAX) and 6kW pack. This pack was able to safely deliver 150A for a 30s period. The project was all about building a safe package! Building this battery has a lot of safety features. Devices for cutting power, such as fuses and relays, monitoring devices, BMS system, and isolation monitoring device for check the battery isn\'t shorted to the chassis. As cutting power from 600V @ 200A MAX is not an easy task
When building the battery I got very engaged in the car and quickly got to be on the management level. With my education in process and innovation, this was also a more usual place for me. 
At the management level, I was lead of the electrical. The main goal is getting a better electrical system as the team previously was driving by mechanical engineers and the electrical part was therefore lacking. I\'m no expert in electronics but I got my basic so I\'m able to communicate and help fix problems. But the main goal was budget and time scheduling.
As part of my work at Vermilion Racing, I received a diploma for extraordinary work and skill, you can see the full diploma here:  
Even though we didn\'t win for the fast car as we were only a 2nd year team competing against teams with years of experience (and a lot more money). We managed to win the prize for the most professional team. Read the article below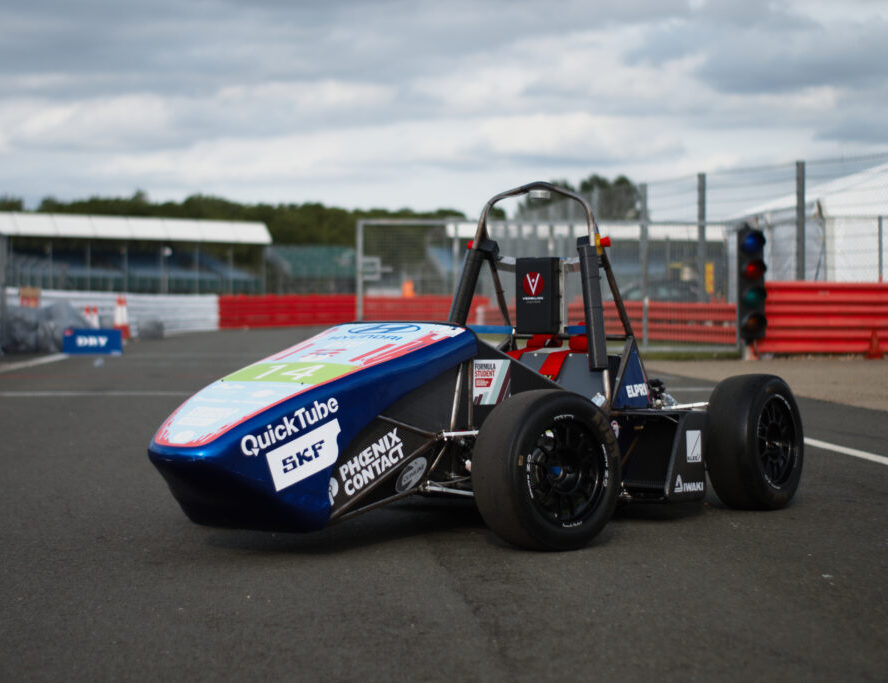 The 600VDC accumulator pack powering the 100kW electric engine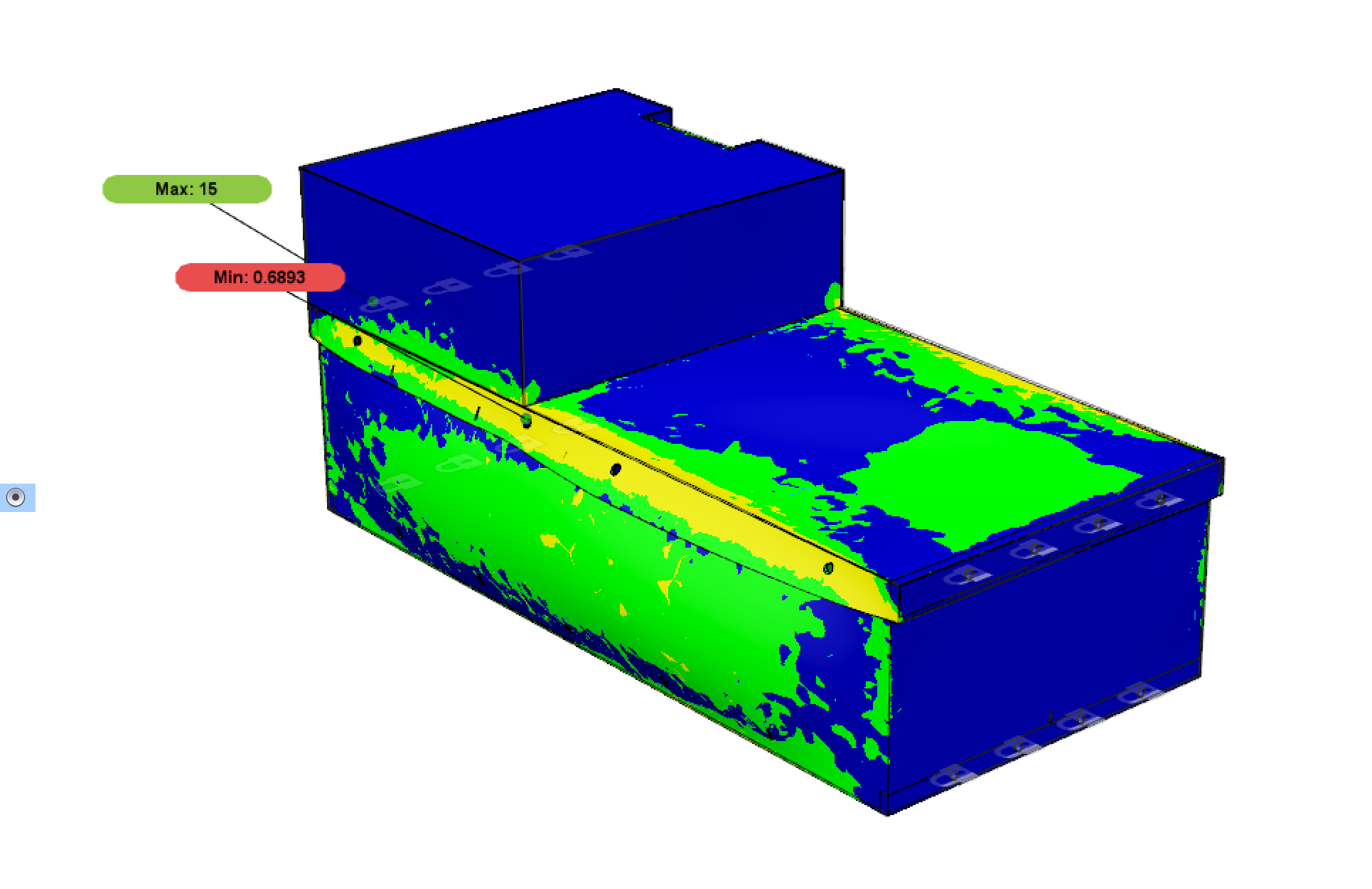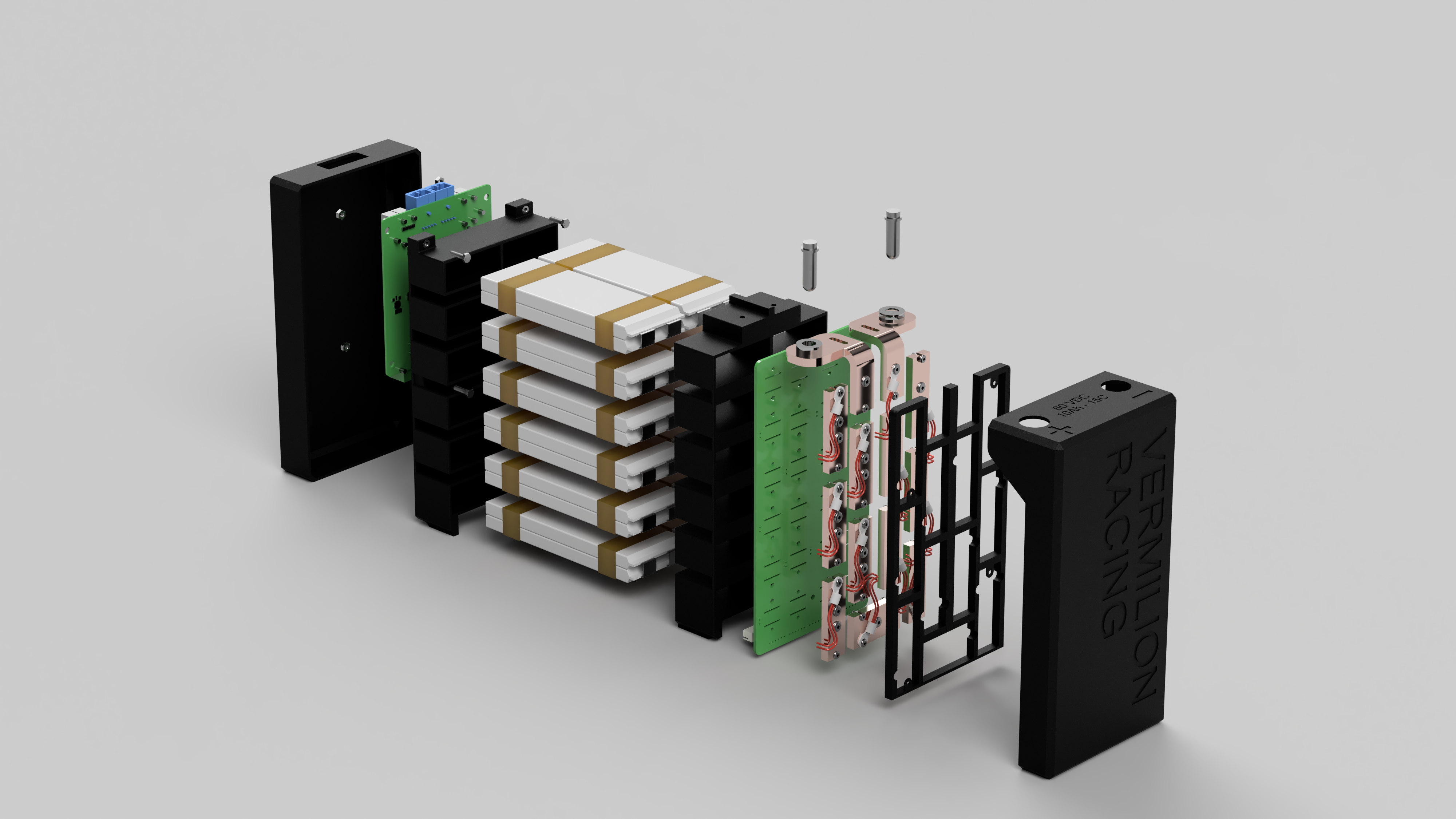 Exploded view of 1 of 12 battery segments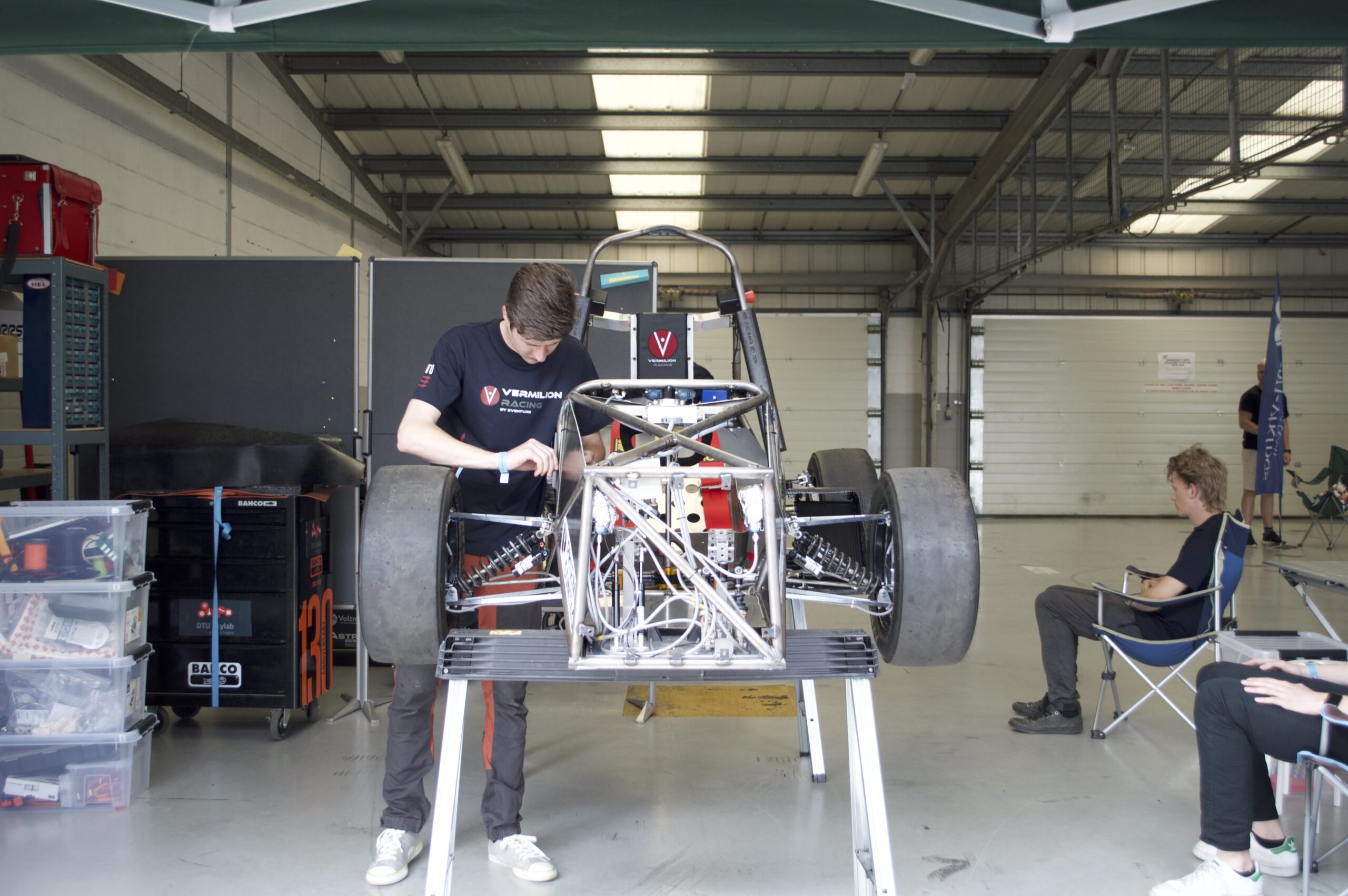 Early morning working on the car for getting it ready for scrutineering
The DTU BlueDot ceremony, diploma for extraordinary work effort and skill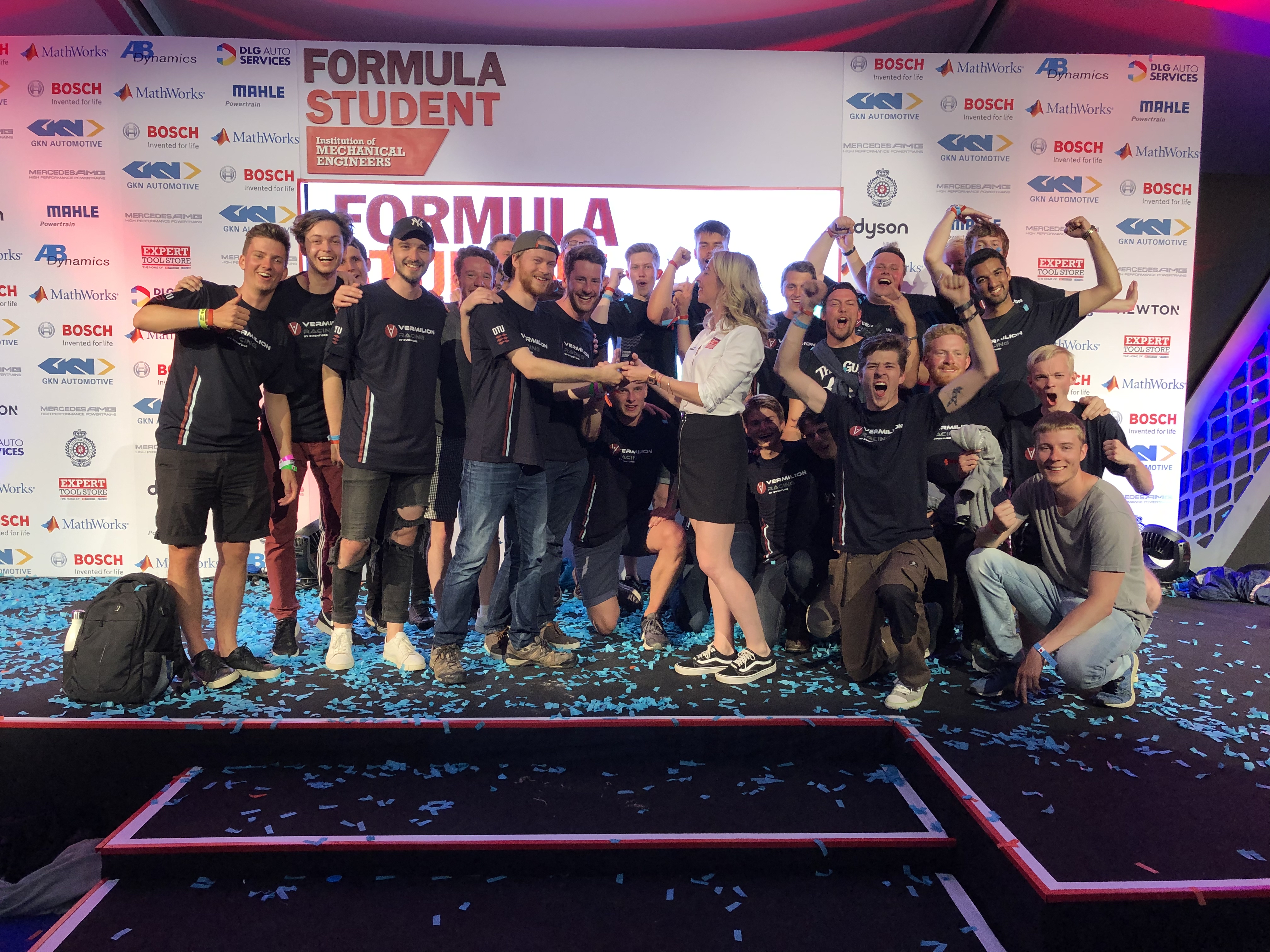 At the ceremony, winning the most professional team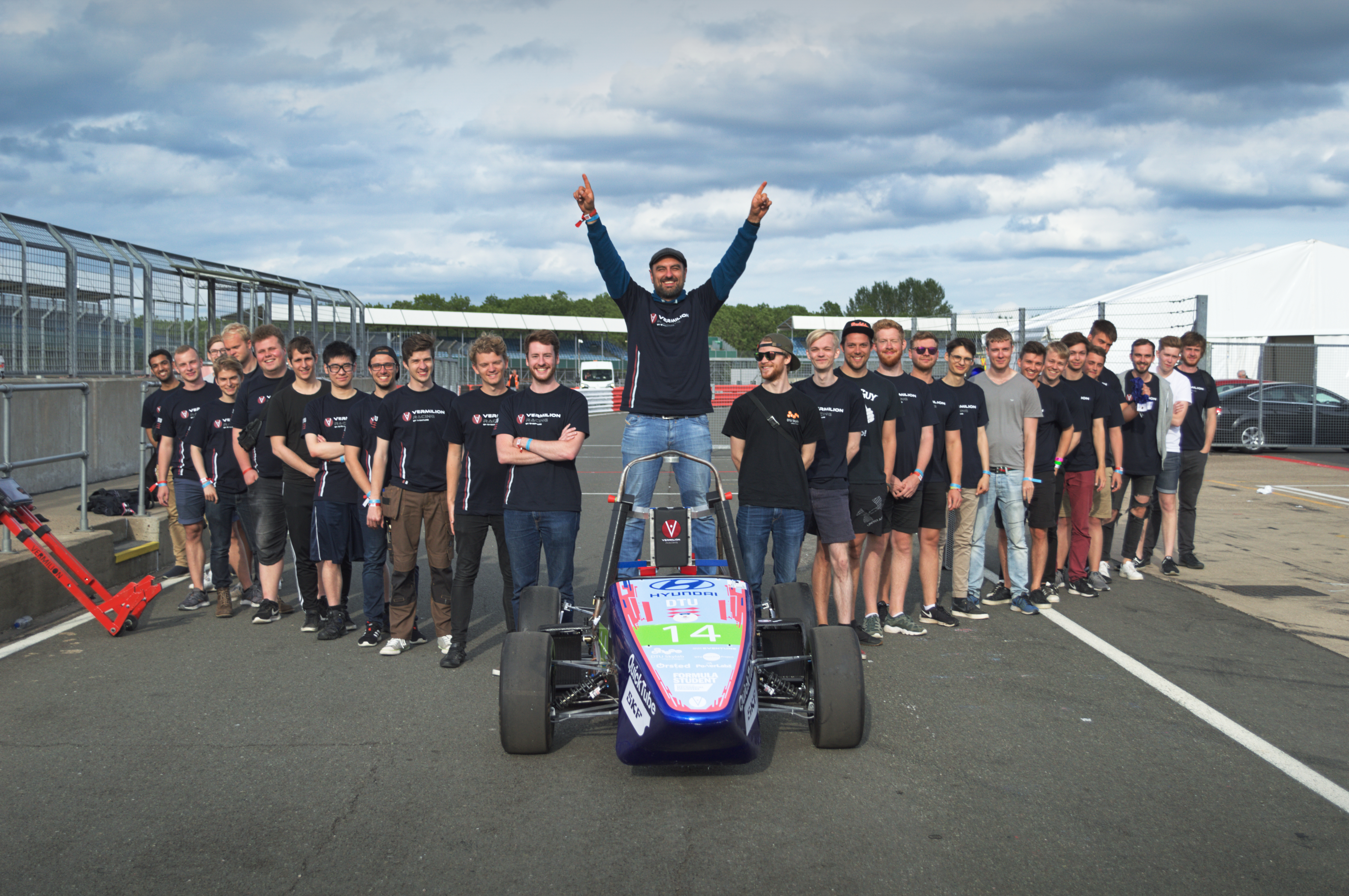 The Team there when to the UK