BetaMaster
The BetaMaster project is an all-in-one facility management tool for maker spaces, workshops, and more.
The system handles bookings, usage certificates/safety courses, guides, services intervals, and loan of equipment.
The system is different from the other booking sites online as it's also working with a physical device (the BetaBox) where users unlock the machine with their keycard.
The BetaBox knows all the bookings, allowed users, and reports the usage and run time of the machines, to let the workshop manager have even better control.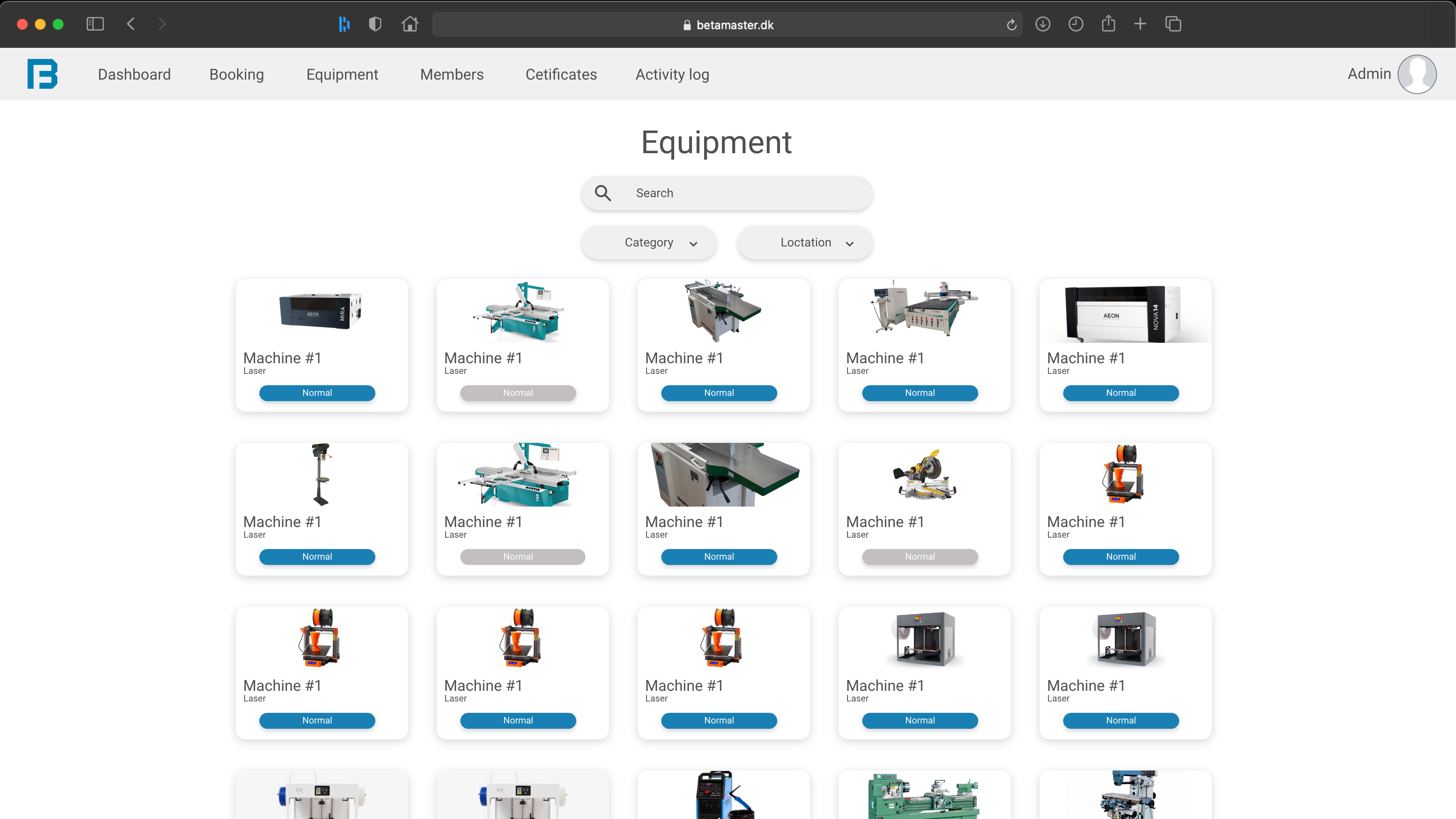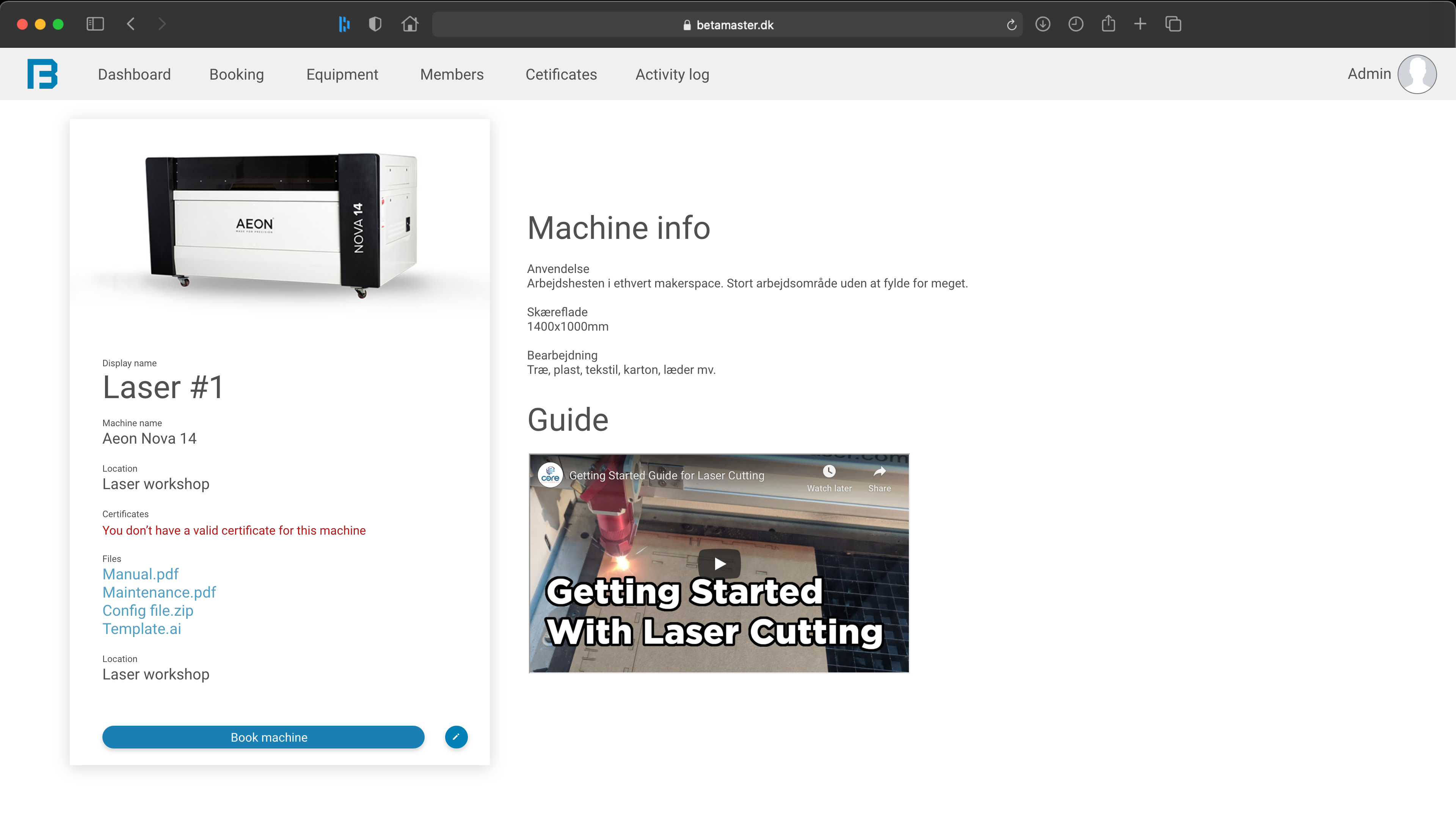 All-in-one equipment management
Create any resource.
Searchable.
Manage resources across locations.
Store user manuals and maintenance instructions.
Keep data for audit compliance.
Show video tutorials for each machine.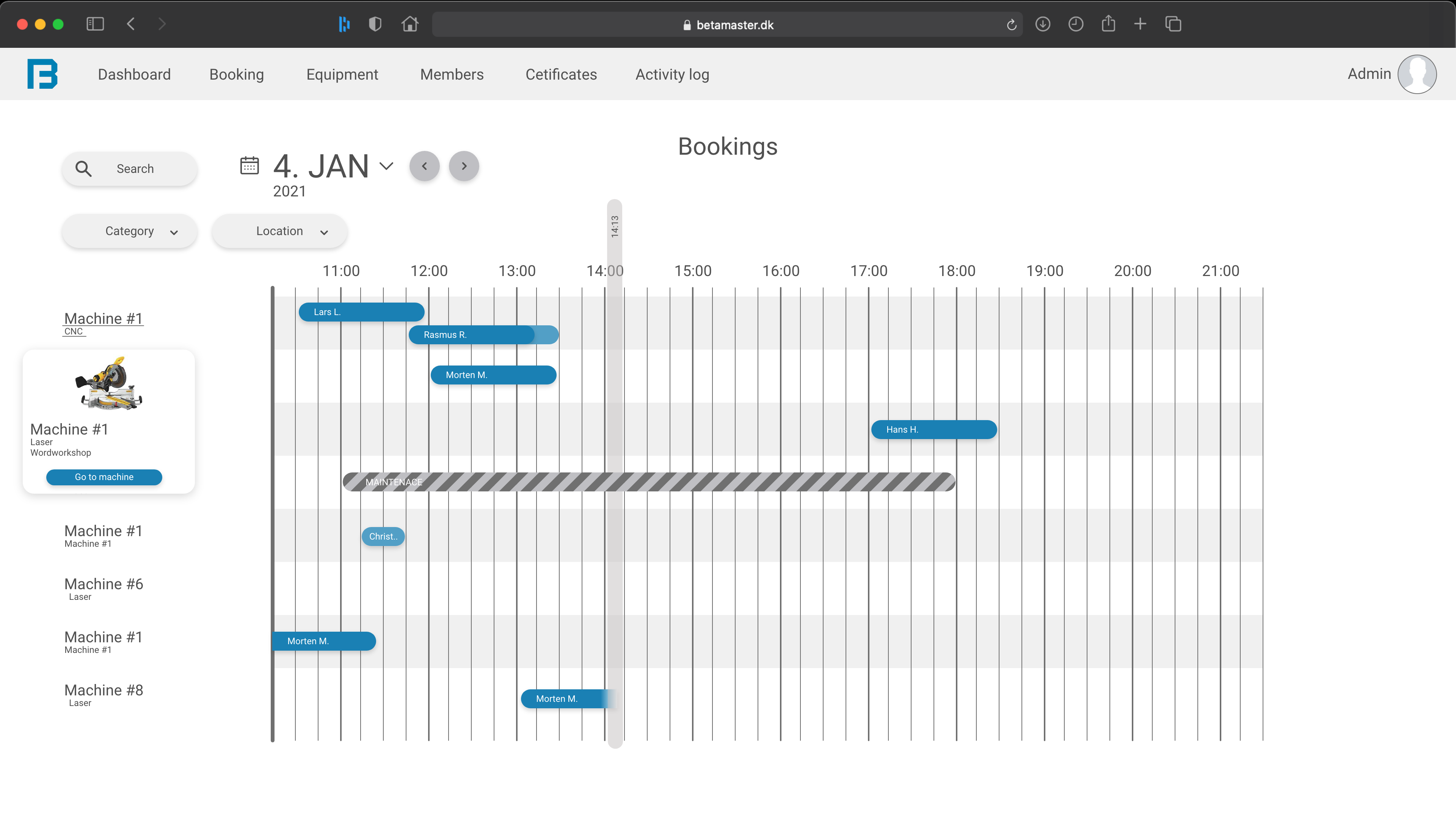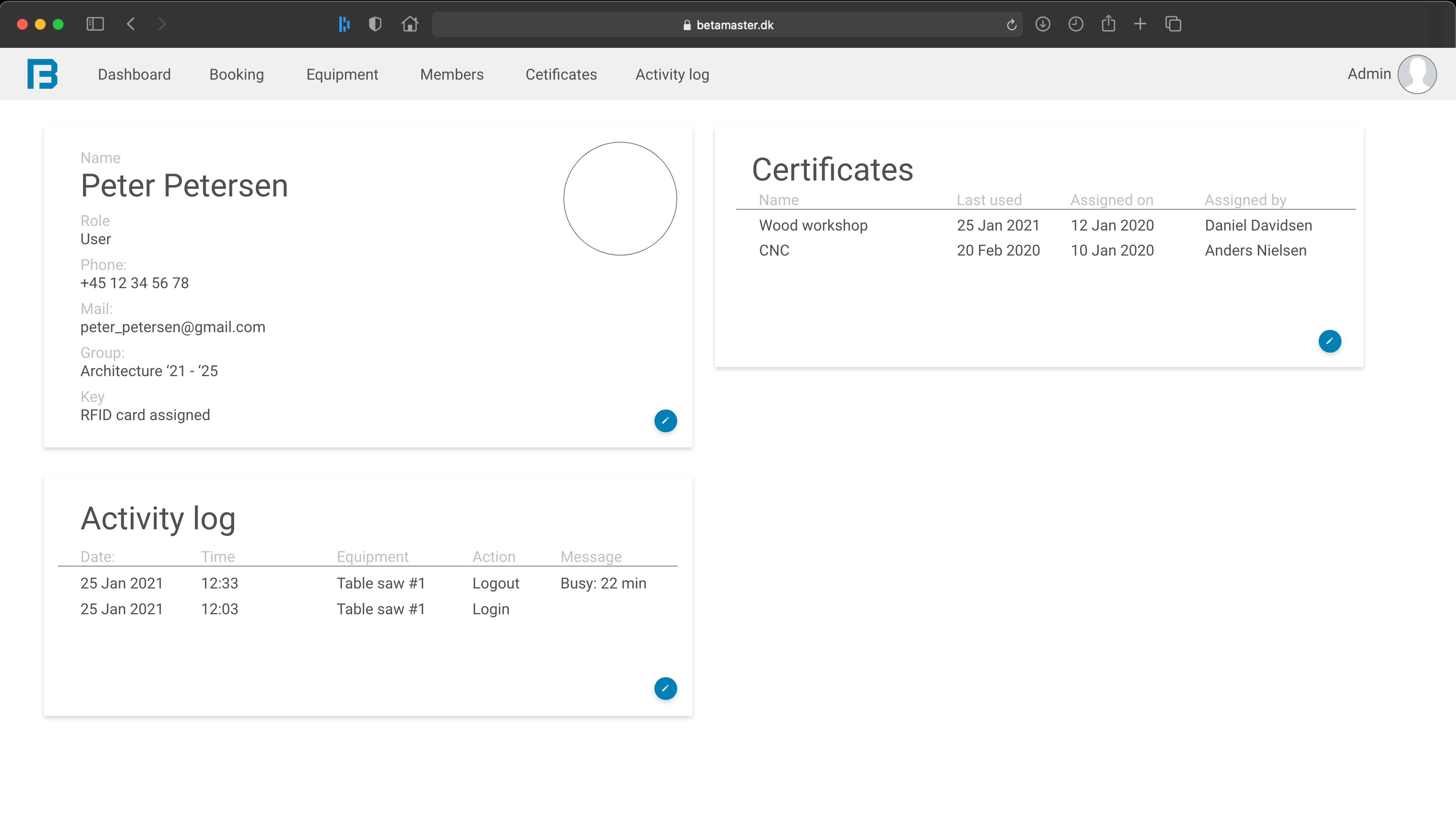 Check machine availability
Book machines
See machines run time
Ensure no machines is used unauthorised.
Manage machine access using Training Certificates.
Manage user contact info.
Log user activity.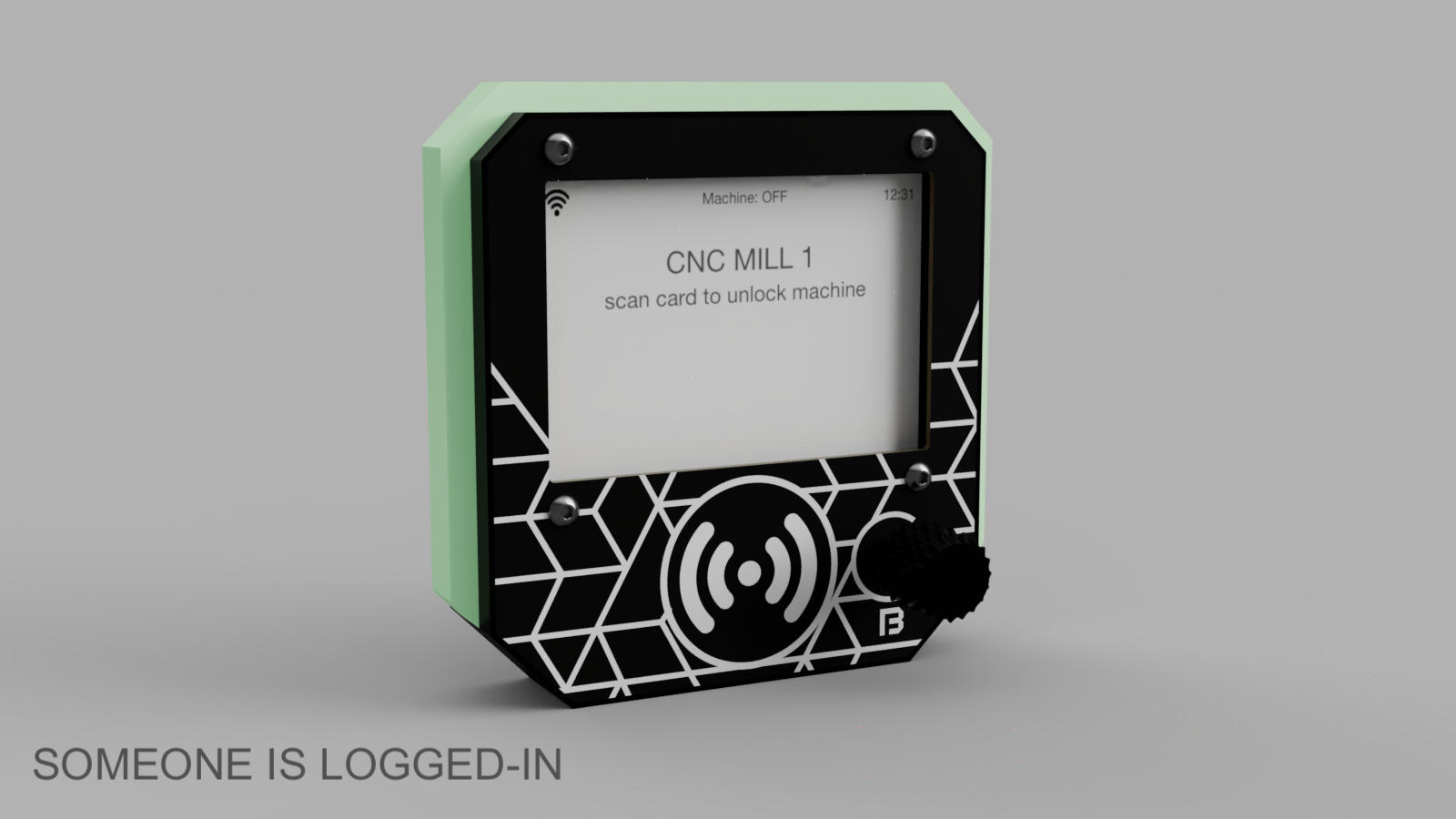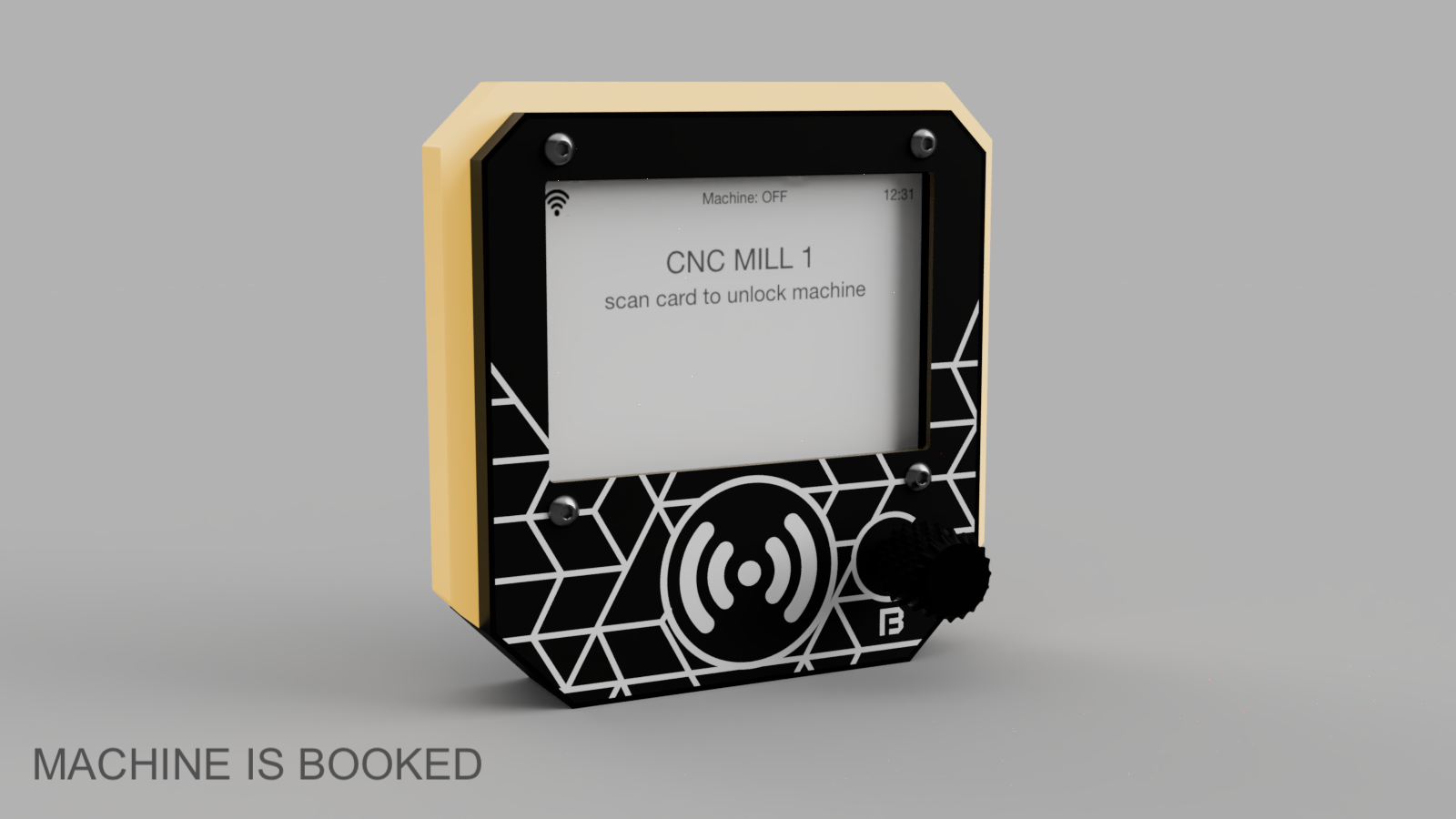 Log valuable machine usage data.
Psychically lock machines.
Show availability info directly on each machine.
Easily check machine state using BetaBoks color LED.
Functional prototype v0.2