Hi Teknik Bureauet & Weibel!
Thanks for entering my cover letter and portfolio website
On this site, you can see my cover letter, resume, larger projects, and DIY stuff as small blog posts
Passion for technology and management
I found the job post on LinkedIn and found the job description very interesting. I think we can be a great match, as I have experience with the needed skills in terms of the technical things listed as; actuators, sensors  PCB\'s and the CE process. Today and with my education, I find myself a better match in management, than to deep dive into the technical changes. 
Today I\'m working as a workshop manager for a shared workshop and office hotel. Here I manage our 150 members working on different things in our 6 different workshops.
A related project I did while working for BetaFactory was an electromechanical product called BetaMaster. This device had the capability to manage member access, runtime, bookings, etc. (see more here).
I have a combined passion for engineering and management. I\'m a maker myself and love to build small gadgets and DIY projects and I recommend you to scroll through my project and blogposts. While studying and of personal interest, I found myself more interested in the human and management side. I found my interest lies more in understanding; user-centered design, culture- and motivational management and building a space where innovation can happen.
My Background
I\'m a tech guy with a management background. After finishing technical high school I decided, that I was able to learn tech on my own, but if I wanted to become a good manager I needed more tools and experience to know people.
When facing a mechanical fastening problem, we know we can use bolts, welds, press fits, adhesives, etc. I wanted the same level of options for problem-solving management issues, the same way we deal with solving technical issues.  I wanted (and still do), the same level of understanding when facing an unmotivated employee or when dealing with smaller or larger conflicts.
I was therefore very happy to find the education as a Process & Innovation engineer from The Technical University of Denmark (DTU).
An education made to lead tech team. This engineering education is built to give us an understanding of the technical challenges as well as the business side involving management, finance, marketing, etc.
Personally, I build my profile so I become more of a low-level manager, meaning to be in the team and do problem-solving. I\'m not the greatest fit when looking for a high-level manager, only looking at numbers and planning the next big strategy or finding the next market to enter.
I have a natural flair for learning and seeking to understand and learn. You will get an employee there is dedicated to success and my brain is always on duty looking for places to improve.
Some highlighted projects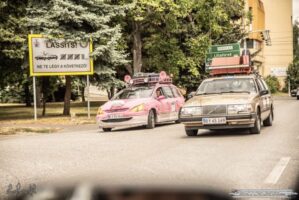 My brother, father and I, took a +5000 km trip though europe joining the Carbage run \'22. A trip where everyone has doped their old garbage car. We decided to do a pink panther teamed car, similar to the car from dumb and dumber. The project was a great succes and had a lot of […]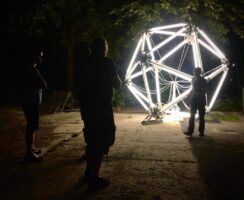 The project is pro bono for an art group.I was happy to have been involved in this art project, as the task was to construct an icosahedron (20 faced polyhedrons) from 2-meter long frosted acrylic pipes with LED\'s inside. The construction was going to end up almost 3.5 meters tall and was going to be […]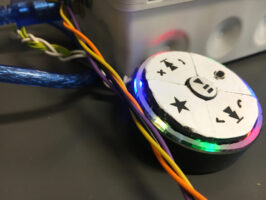 Background  Inattention is a dominant factor in 1/3 of all deadly accidents in Danish traffic. One of the big sources of inattention is the usage of phones while driving. The first part of this project investigates the use of mobile phones while driving. In the second part, a solution is presented and tested.  Results  The […]
Some underlining information there might be of value
If you wish to know a little more about my specific skills I would recommend you to check out both my courses/grade sheet and my projects/portfolio
If you wish to see my resume or maybe some of my letters of recommendation I will refer you to:
CHECK OUT MORE ON MY SITE
HOPE TO HEAR FROM YOU SOON